How to Listen
The Bridge exists to creatively love as many people as possible so that they are inspired to connect with Christ and others.
The Bridge reaches a population exceeding one and a half million potential listeners from Middletown, DE south to Exmore, VA – and from southern New Jersey to Easton, MD. The station is the Eastern Shore's only locally originated full-power Christian radio station.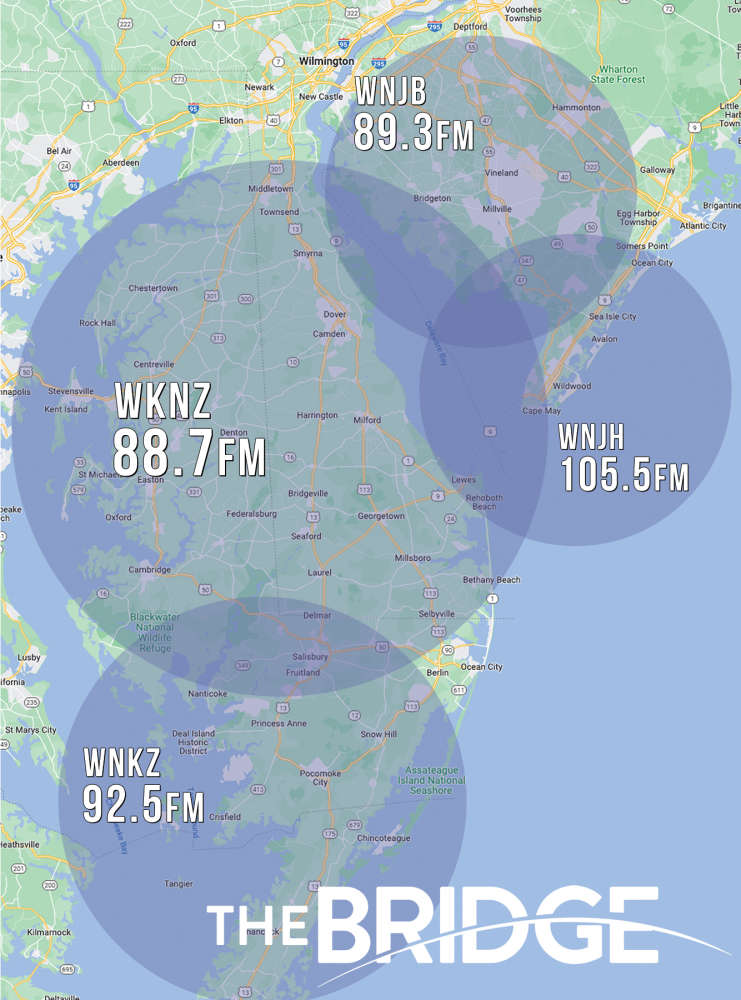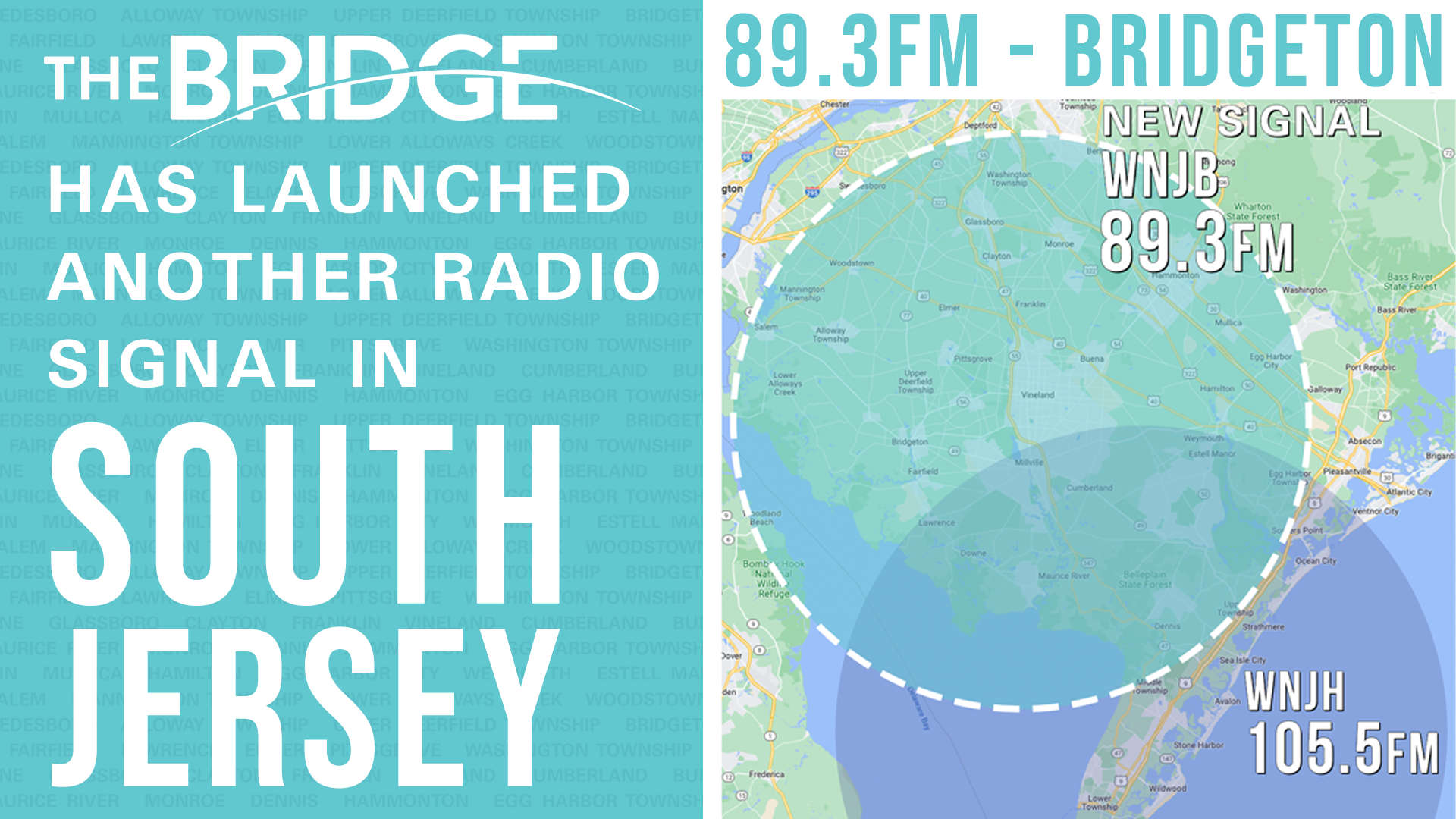 FULL POWER STATIONS
Harrington/Dover, DE WKNZ 88.7 FM
Pocomoke City/Salisbury, MD WNKZ 92.5 FM
Cape May Court House, NJ WNJH 105.5 FM
Bridgeton, NJ WNJB 89.3 FM
Ocean City, MD W235DD 94.9 FM
ONLINE
MOBILE APPS
Apple iOS devices
Google Android devices
Mobile Web Browser
VOICE-ACTIVATED DEVICES
Amazon Alexa Devices
Google Home Devices
To become a Business Sponsor, complete the online form. You may also contact Kim Willey by phone (855) 887-8870, or email kim@wearethebridge.org with your questions.
The Bridge is a non-profit ministry owned and operated by The Bridge of Hope, Inc. – recognized as tax-exempt under section 501(c)(3) U.S. Internal Revenue Code.