Become a Business Sponsor
Become a Business Sponsor on The Bridge
Thanks for considering a partnership with The Bridge!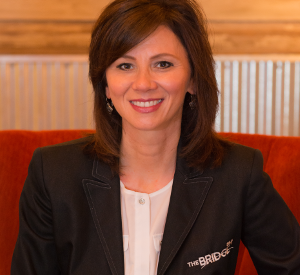 We are a COMMUNITY supported station, and we rely on businesses and individuals to keep us on the air. Your business can impact the Delmarva Peninsula and South Jersey by supporting Christian radio. You'll join the growing number of businesses that support the non-profit ministry of The Bridge.
What is Business Sponsorship on The Bridge?
Business Sponsorship is a way to financially support the ministry of The Bridge through your business, non-profit organization, or church on a short or long-term basis. When you support The Bridge, you'll receive acknowledgments on-air and/or on our website. You'll be making a statement that your business believes in and supports the ministry of The Bridge. The number of announcements is dependent on the level of contribution and the length of the agreement. Business sponsorships are available to both non-profit organizations and commercial businesses. Sponsors who sign up to support The Bridge for three months or more are considered Ministry Partners. Ministry Partners also receive a listing on The Bridge's website.
What is Non-Commercial Radio?
Any station on the radio dial below 91.9 is recognized by the FCC (Federal Communications Commission) as a Non-Commercial radio station. That means that we cannot sell commercials but we can thank businesses on the air for their support. Although we are limited by the FCC in certain areas, we can introduce your business to thousands of listeners each week. The FCC allows much more leniency on spots written for non-profit organizations. Non-profit announcements sound very much like what you may hear on a commercial radio station. The Bridge announcements are designed to provide listeners with valuable information about your business or organization while acknowledging your support.
What opportunities do you have?
The Bridge has many support opportunities. ON AIR: You can run daily rotating announcements to share who you are and what you do and why you support this ministry, sponsor drive time messaging in the morning and afternoon with News and Weather, or sponsor wonderful vignettes that promote strong marriages, stewardship, and salvation. DIGITAL: The Bridge website is full of ways to reach people through banners, sponsorship of webstream, mobile app, podcasts, voice-activated devices, and more. EVENTS: Throughout the year, The Bridge hosts events that bring the community together such as concerts, conferences, and ways to serve. Your organization can make a great impact in the community by supporting these life-changing events. Complete the Business Sponsor form below. You may also contact Kim Willey by phone at (855) 887-8870, or email sponsor@wearethebridge.org with your questions.
Contact the Business Sponsorship Team Today!